Reliance Retail's online foray might disrupt Amazon and Flipkart: Report
By Retail4Growth Team | May 22, 2019
Global market research firm Forrester however adds that Reliance will have to significantly improve the customer experience to compete with Amazon and Walmart-owned Flipkart.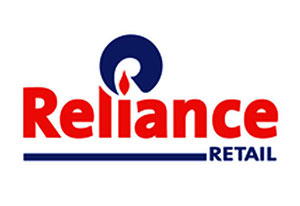 Mukesh Ambani-led Reliance's foray into the online sector might pose a biggest threat to ecommerce giants Amazon and Walmart's Flipkart as the behemoth is well positioned to create massive disruption in the market, a new report claims.
As per the global market research firm Forrester, the online retail sales in India will grow at a 5-year CAGR of 25.8% to reach $85 billion by 2023, despite the hiccups of demonetisation in 2016, GST in 2017 and the government changes in e-commerce policy announced last December.
According to news agency IANS, the time is ripe for Reliance Retail to swiftly launch India-based operations.
"Due to the recent changes in e-commerce policy and the restrictions on an inventory-led model for marketplaces with FDI, Reliance Retail is finding a favourable policy environment to launch operations where it can use its existing retail infrastructure to deliver goods to customers," the Forrester report noted.
"One of the things that will trouble Amazon and Flipkart is Reliance's history of launching operations via massive discounts," Satish Meena, senior forecast analyst at Forrester Research was quoted as saying in IANS report.
Reliance is fast working on creating the world's largest online-offline new commerce platform, Mukesh Ambani, Chairman and Managing Director of RIL mentioned in a report.
However, to compete with Flipkart and Amazon, Reliance will have to significantly improve the customer experience, both in store and online channel, as discounts and cashbacks will not generate loyalty for online customers.
The report also emphasised that, removal of discounts may lead to a significant loss of buyers from the platform. The positioning of the Reliance platform and its fulfilment will play a critical role in the fight against the online giants.
Similar News
According to the company statement, the move is set to place Reliance as a dominant player in the global toy retail industry
Jewellery from Gitanjali will be retailed at Project Eve stores. The collaboration of Gitanjali Group will give the consumers visiting Project Eve stores the opportunity to shop for premium, high quality jewellery collections within an exclusive, international ambience.