Tata CLiQ revamps the website & launches luxury app
By Satarupa Chakraborty | December 22, 2017
Tata's ecommerce entity for luxury brands includes more brands into their portfolio, adds categories and plans to revamp their website and launch their app.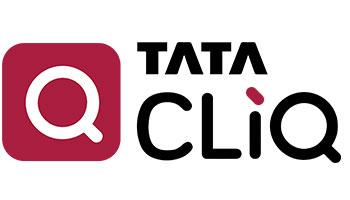 With a continued focus on offering an exceptional brand-forward experience to Indian customers, Tata CLiQ, the Tata group's multi-brand e-commerce platform further delights its customers with the launch of its Tata CLiQ Luxury app and a revamped online experience. Curated especially for the discerning luxury customers, this will enable them to fully experience the brands and their renowned legacy.
Delivering on the proposition of being a brand-forward destination, Tata CLiQ Luxury plans to further strengthen its portfolio by including aspirational brands such as Diesel, BCBGMAXAZRIA, Juicy Couture, Scotch & Soda etc. Each of these brands will provide a distinct and an unparalleled experience to the discerning luxury consumer. In the coming months, the brand plans to add multiple categories and product lines, becoming the one-stop destination for everything luxury.
Commenting on the launch, Vikas Purohit, Chief Operating Officer, Tata CLiQ said "The demand for luxury brands is steadily growing across the country with non-metros playing a major role. However, limited number of stores in most cities has led to an increase in the unmet demand for these brands. Through Tata CLiQ Luxury's app and website, we are planning to resolve this gap by offering premium luxury and bridge-to-luxury fashion brands with the click of a button. Tier II cities form a very big part of our customer base as over 30% of our customers are from smaller towns and cities. Since the launch of the Tata CLiQ Luxury business, we have witnessed a consistent growth with one out of three customers being repeat buyers. We foresee a steady demand for our premium offerings and hope to deliver a differentiated experience to our customers."