The Biggest Question: 'Am I relevant to the new post COVID customer' : Farah Malik Bhanji
By Retail4Growth Team | April 29, 2020
In these testing Covid-19 times, businesses and individuals are going the extra mile to decimate the impact of the pandemic. In doing so, one critical problem companies are facing is managing business continuity. As organisations look to turn current challenges into a competitive advantage, business continuity plans are being tested and reworked every day given.

In an exclusive interview with Retail4Growth, Farah Malik Bhanji, CEO & MD, Metro Brands Ltd talks about ways to ensure business continuity amid COVID-19, the role of technology in it and more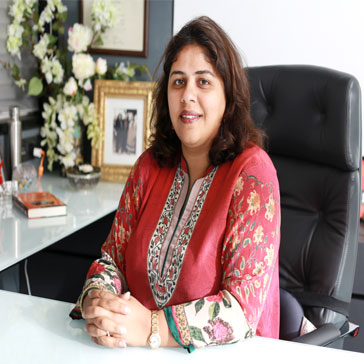 1. What does business continuity mean to you?
As we navigate through the Coronavirus outbreak, a business continuity plan is very important. Business continuity planning is intended to help stay afloat through temporary disruptions. I would break the good business continuity plan in 4 parts –
What to do immediately
This largely would include the immediate steps that one would take to ensure the safety and well-being of employees. Prioritize actions that put people first and explore the capabilities / technologies that would enable people to work and connect with colleagues from diverse locations
Prepare the organization
Identify various priorities to meet the needs to stake holders e.g.- healthcare, payrolls, payments. And also look at the current cashflows and strategies to conserve cash, to prepare the organization for a longer slowdown
Communicate
Important to consistently communicate with each stake holder and sensitize them of the current situation and also gain their confidence. It is also important to consistently communicate and keep in touch with customers, via social media and the loyalty channel
Build relevance for the final bounce back
Observe closely how the customer behavior is changing in these times. This is the time new needs will emerge. It is important to build relevance. 'Am I relevant to the new post COVID customer', is the question to ask. It is time to reset and brand with high degree of relevance will have a higher preference over the others. Prepare the organization with the required strategies and ammunition for a final bounce back

2. Has the current situation forced you to take a harder look at biz continuity? Does it help you prepare better you for the future?
Yes definitely. It is important to not just take a harder look at the business continuity, but also predict and plan for future. This is a good time to reflect, and better prepare for the future

3. Can you share some measures you have taken towards ensuring continuity in your business?
In today's times 'Conserve cash' and 'People First' are two of our biggest mantras. Even before the lockdown was announced, we had already started planning for these times. We took immediate steps to ensure safety of employees via ensuring sanitization in office, sanitizers, masks for housekeeping, health help line and more. We also prepared out IT systems to ensure that 'Work from home' is enabled with minimum disruptions.
Stringent safety measures and SOPs have been put in place for the warehouse and stores which include, sanitization of the premises, social distancing norms, usage of gloves, masks, sanitizers, regular cleaning of all shelves, tried products, thermal scanning, 24hour isolation of cartons and much more
All current plans were re-looked into and immediate changes were made. A hard look at the cash flow was taken. Measures to conserve cash were immediately actioned, right from re-negotiating rentals, to putting offline marketing on hold, moving from fixed to variable payouts and many more. This is very important to ensure that the needs of our most important stake holders 'our employees' is taken care of, in case of a longer slowdown
As the situation develops, we are adapting our plans on an ongoing basis. Until the COVID vaccine is developed, one has to be prepared for multiple disruptions. It is important to be nimble and adapt to the rapidly changing environment.

4. Technology obviously is inevitable in biz continuity plans. How do you leverage it for your business?
You are right. Technology is extremely vital to stay connected with employees and customers. At this point of time, technology has been successfully leveraged to enable working from remote locations. We are also effectively using technology to train the front-end staff on all safety-related SOPs, to ensure they are well prepared for a safe start.

5. Sustainability and continuity are closely linked. Going forward do you think there is going to be a greater focus on sustainability in this industry? What are your own plans in this regard?
Sustainability will surely be high on focus. The current disruption has led to a massive reduction in pollution and carbon emission. As we navigate through these tough times, awareness and conscious among customers towards sustainability is on a rise and all would like to maintain this reduction to the best possible extent
A few steps being taken are - drastic reduction in the usage of plastic across the chain, reduction in usage of paper within the organization. We are also in the process of joining hands with organizations, for recycling of footwear.
6. End of the day business is about people. How do you ensure that the concept of biz continuity seeps into the working culture and staff mindset?
Staff needs to be in complete sync with the business heads and work towards driving the decisions taken as a team. Continuous communication from management is extremely important.
For any change to be brought in, it is important to keep driving it till the time it becomes a way of life.