TRENDS steps up focus on small towns with new store in Kerala
By Retail4Growth Bureau | August 24, 2022
Continuing its focus on what is calls "democratizing fashion in India", retail chain brand TRENDS from Reliance Retail is strengthening its reach in tier 2-3 towns and beyond, the latest store being at Mulanthuruthy in Ernakulam district of Kerala.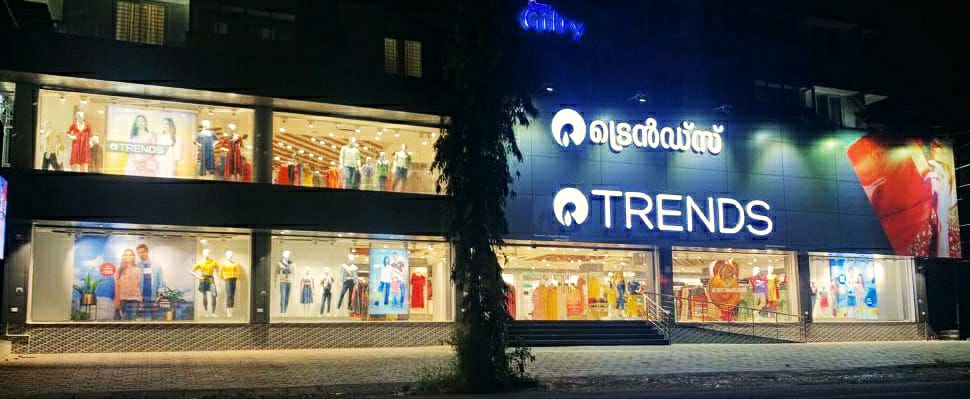 Leading apparel and accessories specialty chain of Reliance Retail, TRENDS, has announced the launch of its new store in Mulanthuruthy town of Ernakulam district in Kerala, which a reflection of its aggressive expansion into tier2-3 markets across the country.
"TRENDS is truly democratizing fashion in India, by strengthening its reach & connect with consumers in India – right from Metros, mini metros, to Tier 1, 2 towns and beyond & is India's favorite fashion shopping destination," says the company statement.
The TRENDS store at Mulanthuruthy boasts of modern looks and ambience featuring an exciting range of good quality and fashion merchandise that is relevant to the consumers of the region and at prices that are affordable and seen as high value for money, adds the company statement.
This 7037 sq. ft store, which is the first store in the Mulanthuruthy town has a special inaugural offer for its customers, besides great relevant fashion and amazing prices.
According to a report by consulting firm Kearney, released last year, tier-2 and -3 cities are hotbeds for growth, opening up opportunities for retailers to expand.
These markets indeed promise lot of opportunities to retailers with growing aspirational value and market base. As the Kearney Research points out, shopping trends in metro cities have influenced the consumer behaviour in tier- II and tier-III cities resulting newer retail formats. The new TRENDS store at Mulanthuruthy is part of the retail brand's aggressive expansion plans in Kerala. In May this year, it had announced the launch of its new store in Bharanikkavu town of Alappuzha district in Kerala and 6 other stores in April this year across the cities of Kollam, Alapuzha and Kozhikode, besides in the Malappuram district.