Way forward : Reinvent, Reimagine and Restructure for a new future : Kapil Kohli
By Mohit Manghani | June 11, 2020
For retailers, Lockdown has been a time to rethink their marketing strategies and prepare plans to serve post-covid shoppers. The good news is, companies who have embraced change, put a real focus on innovation and stayed in lockstep with consumers are moving much faster, leaving once-competitors in the dust.
In an exclusive chat with Retail4Growth, Kapil Kohli, President Retail, Usha International shares his take on how businesses can thrive in new normal, behavior patterns of post-lockdown shopper and more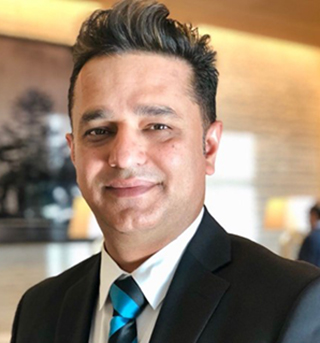 Post lockdown shopper will expect more communication from brands/retailers. Do you agree?
Businesses across industries have seen an impact due to the COVID-19 pandemic. The consumer durables industry has also witnessed a slowdown. However, with the reopening of businesses as we exit the lockdown step by step, the durables industry is resting hope on a revival in demand in the coming months. We are also increasing our in store display and prominently placing communication material making it easier for the consumers to understand the value proposition we are offering, especially combo offers and easy finance schemes.
Further, we have also been working tirelessly at the back-end to make our operations as seamless as possible, for the benefit of our customers. We have created a booking platform for seasonal products and are home delivering goods in permissible zones with contact-less deliveries and sanitized boxes.
On a scale of 1-5, the following could be the order of priorities which will influence shopper purchase decisions : Price- 5, Brand values including focus on hygiene, health safety and environmental responsibility - 4, Brand visibility in store and communication- 3, Brand name- 2 , Packaging – 1. What is your view on it?
We believe the below-given order of priority will influence shopper purchase decisions in the new normal:
Brand values including a focus on hygiene, health safety and environmental responsibility
Price
Brand visibility in store and communication
Brand name
Packaging
Will investments in technology solutions by brands and retailers go up by more than 50% in the near future?
With soaring temperatures, consumers want their homes and kitchen to be equipped with smart appliances that help in time management and ensure seamless multitasking. While technology plays a key role in revolutionizing the consumer durable industry investments in which will increase substantially, it is too soon to say exactly how much investments in technology solutions will go up by.
Does Usha have a presence in online-offline channels to ramp up sales?
Usha has modern retail outlets, regional outlets and stand-alone outlets. Basis the Ministry of Home Affairs guidelines, some of our stores have been opened and we are also selling online.
In the online space, we have certainly seen growth in sales post Unlock 1.0. Things are picking up, as there is pent up demand. In fact, in the cooking appliances segment, we are seeing a growth in ticket size of up to Rs.12K. And the contribution from sales of premium category products has also gone up.
Coming to offline sales the situation is improving every day, even though 33% of our stores are in the red zone, so among the 2100 Category A (LFR and RR stores) only 1400 have opened. Brand stores are also open only on certain specified days. However, despite all of these retail sales have increased in the last 15 days since the stores have begun opening.
We are optimistic about growth in Sell-Out this month via e-commerce and expecting sales showing some growth or remaining flat in offline stores.
Preference for online shopping is just a temporary phase, shoppers will soon come to go back to stores for most purchases. What are your views on it?
This is potentially another pivotal moment for traditional retail outlets to have a presence across offline and online channels. It is very evident that urban consumers are getting comfortable with online shopping and the trend is rapidly catching on in Tier II and Tier III cities as well. However, for a majority of the population, internet is not yet easily accessible making it imperative for brands to have a presence across all channels.
The Omnichannel approach gives consumers an option to shop according to their ease, convenience and requirement. The gradual shift towards cross-channel content strategy will also allow retailers to leverage and maximize their outreach.
Will e-commerce overtake traditional retail and brands that don't switch to online mediums?
The future will be all about that balance between online and offline for brands to really succeed. These are unprecedented times and consumers expect more mindfulness from brands. Brands need to be cognizant of their presence across mediums, so as to tap the larger audience to scale business. It is critical for marketers to lead with agility and adapt to change and pivot their business offerings to win the consumer's trust and serve the community.
When businesses get disrupted due to unforeseen circumstances such as the current pandemic the only way forward is to Reinvent – absorb, create and win the new realities; Reimagine – business possibilities – identify shifts, capture new white spaces; and Restructure – build the organisation for a new future, which we already are doing.