'We are heading towards a rocky first quarter' - Alok Hada
By Mohit Manghani | March 30, 2020
Governments, businesses and communities are facing the brunt of coronavirus pandemic. As COVID-19 impacts more people every day, most sectors of the economy have been reduced to a standstill.

So what's at stake for the Retail Industry, how much of it will be hit? Alok Hada, Director, Anusha Technovision Pvt. Ltd. shares his take on the future of retail, measures taken to fight pandemic and much more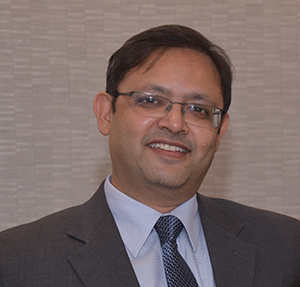 Impact of Shutdown
We are hopeful that this pandemic has been contained by the tireless efforts of our government as well as the medical community. However, it is crucial to practice social distancing and avoid traveling, to ensure the safety of oneself as well as the people around us.
In terms of business, we are heading towards a rocky First quarter in this coming financial year as this pandemic has hit several sectors and brought our daily routines and lives to a halt. We do, however, expect a recovery post-June.
Measures Taken
Our meetings and site visits have been canceled. Instead, we have advised our employees to work from home and our business communication has been happening online, ensuring that our work doesn't come to a halt, and ensuring that the health and safety of our employees and our clientele isn't compromised. We are utilizing the time for inhouse training and plan to have online training sessions for staff every day.
Impact on the Automation Industry
There will undoubtedly be a significant impact on the automation industry, as the Covid-19 pandemic has hit every sector and every aspect of our lives, bringing our daily life to a halt. Moreover, the automation products require human presence at almost every stage, from manufacturing to installation, which is simply not possible as of now. Out of the 3 sectors that we cater to - residential, corporate and hospitality- the immediate effect can be seen on Hospitality where revenues have fallen to near zero and this will affect their budgets and will have a cascading effect on all of us.
Going ahead
With this crisis affecting several sectors and more importantly, human lives, we will be seeing a more pronounced shift towards digitization of the retail platforms and a stronger online presence of manufacturers and retail brands. The faith in automated services and digital platforms will increase as the covid-19 pandemic will give us an opportunity to evaluate our daily lives and habits. An indirect effect will mean more online shopping and a need for all retail outlets to step up their game online.