Avery Dennison launches new coater for graphic solutions
By Elke Moebius | Vjmedia Works | March 19, 2015
The new coater is an emulsion coater unlike its predecessors.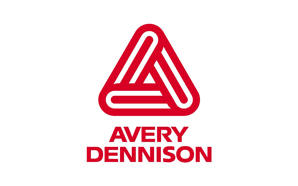 Avery Dennison recently announced the expansion of its pressure-sensitive adhesive materials operations in India, with the addition of a third coating line to the existing plant. The new line, on which papers and films are coated with adhesives and release agents, will allow Avery Dennison to meet growing demand from the Indian market and better serve its Indian customers.
Graphic solutions being an important division of Avery Dennison will go to a new level with the launch of the new emulsion coater. It will be used in graphics solutions businesses in the production of materials for labeling consumer packaged goods and graphic films for buildings.
"India is one of our most exciting markets, and Avery Dennison is committed to delivering high-quality, innovative products and solutions to our customers there," said Georges Gravanis, Vice President and GM of Avery Dennison Materials Group Asia Pacific.
Anil Sharma, Vice President and GM for Avery Dennison Materials Group South Asia and Sub-Saharan Africa, said the investment in the new emulsion coating system is consistent with Avery Dennison's long-term strategy of providing a full range of label production technologies for the Indian market, including emulsion coating. "In view of the increasing demand for filmic and emulsion-based products in India, it is imperative that we have a local emulsion capability to support the market's need and fully capitalise on the exciting opportunities presented by our fast-growing business in India," he said.