Windfall launches two new statement lights
By Retail4Growth Team | May 29, 2019
Brought to India by Emery Studio, the lights – Downtown and Boule – are inspired by Art Deco aesthetics.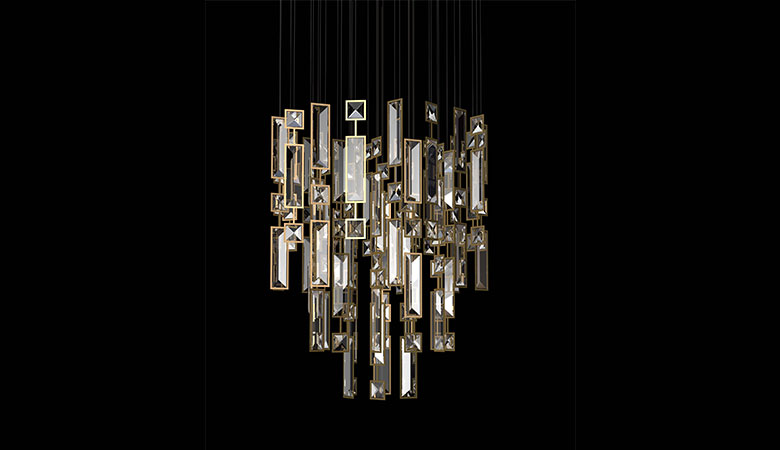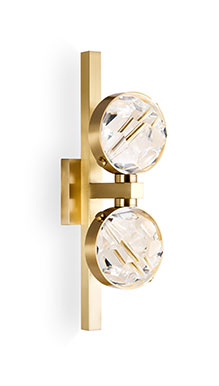 Windfall, the contemporary crystal lighting expert from Germany, has launched two new statement lights, brought to India by Emery Studio. The lights – Downtown and Boule – feature crystals that are free to shine unhindered, flooded with light from above or through the latest generation of LED lighting with warm, discreet and effective light. Known for celebrating crystals in a unique way in their creations, Windfall's latest offerings showcase crystal elements that create magical and sumptuous lighting solutions – opulent, but never over the top.
Inspired by Art Deco aesthetics, the designers have reduced the ornaments to the pure essence of geometry, creating breathtaking prismatic forms. The chandeliers and wall lamps in the new Downtown collection are almost reminiscent of Bauhaus geometries, thanks to the special large prisms created specifically for Windfall: alternating in and gathered around an illuminated core.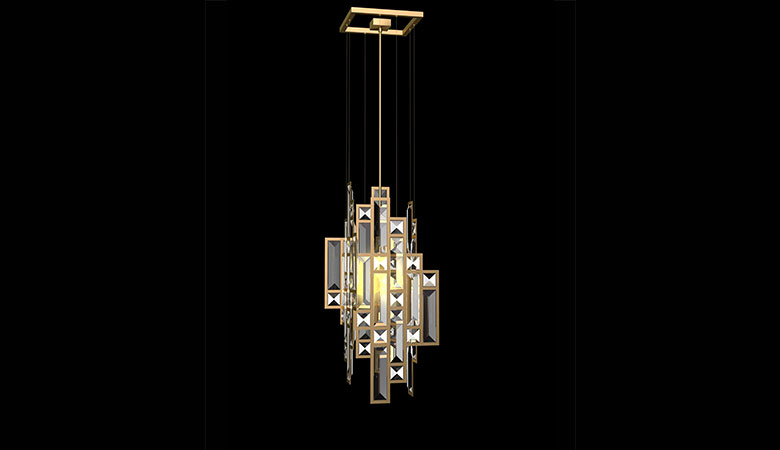 The Boule LED chandelier is characterised by crystal beads of exceptional size, created exclusively for the German company. Mounted at staggered heights on canopy structures placed side by side in free compositions, they create amazing light rain drops. The very same pearls are used in pairs for the Boule Wall Light wall lamps, in which the preciousness of the crystal contrasts with the elegant linearity of the support that fixes them to the wall.
Windfall has developed special techniques for assembling the crystal elements. These techniques, which are their trademark, allow maximum compositional freedom, offering lighting solutions that can enhance any type of space and furnishing style.
Similar News
Elaborated with hand blown glass and crystal, the decorative range is operational via phone and similar devices to achieve several colour tone and effects.
Company explores new form factors and luminaire with the new range and also plans to launch more applications and products .
The company launched its new Tychon series for the display of shoe racks, jewellery, liquor bottle, accessories and for museum and art gallery displays.
The new Tubes are easy to install and maintain a power factor of more than 0.97.