Driving the tech edge in retail
By Smita Sinha | December 06, 2018
Mumbai-based interactive and digital marketing solutions firm Virtual Veda is enabling retail businesses to use the latest technologies while keeping the customer engaged. Pawan Tiwari, Managing Director, Virtual Veda, shares with Retail4Growth, the company's approach to disrupting retail experiences through technology.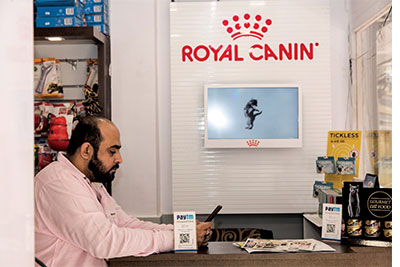 For the new age millennial customer, retail experiences scores over products, any day. According to a report, 81 per cent of companies who focus on offering customer satisfaction, do much better than their competitors. It is this understanding that has driven Mumbai-based interactive and digital marketing solutions firm Virtual Veda to get into the retail technology space.
The company offers technology solutions to help businesses create a better retail experience for their customers. Essentially Virtual Veda enables retail businesses to use latest digital technology tools to keep the customers engaged. This includes a range of offerings – from online ad creatives and digital in-store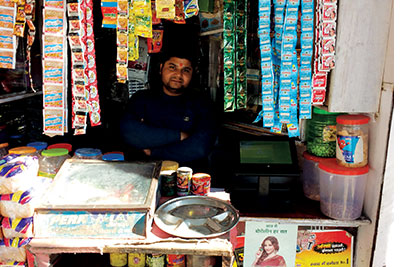 assets (including hardware, software and creative) to mobile apps and big data analytics.
Seeding technology for in-store marketing
In the in-store marketing space, Virtual Veda is focusing on infrastructural issue and arriving at solutions to effectively capture customer attention, while mapping the process and its effect.
"For the last three and a half years, we have been seeding technology to solve the problems existing in the entire spectrum of marketing. Experience is a culmination of what consumers want. In the retail space, experience is driven by certain elements such as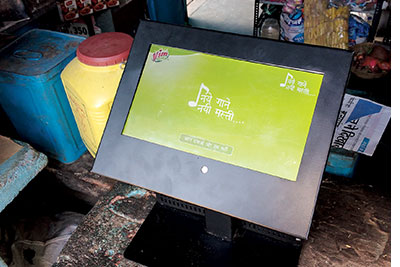 the category bay, POSM, POP, Planogramming tools etc.," says Kunal Kanchan - Asst. Manager Ecommerce & TFM Solutions, Virtual Veda.
The company focuses on enhancing the whole in-store marketing experience by designing various retail structures such as digital aisle breakers, digi-shelves, interactive digital shelves and shop-in-shop counters with interactive display units for the retail clients. These are created using the latest technologies for effective brand promotion. "Embedding technology in the regular structures helps in increasing engagement and participation of the target group," informs Kanchan.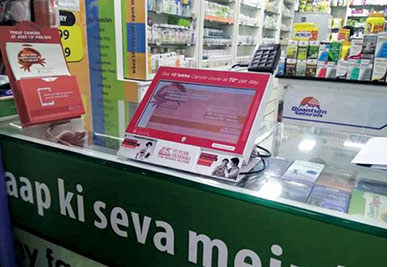 For shop-in-shop display units, the company uses E-link technology, which tailors each screen with information specific to its audience. The display units can be synergised with the showroom/ mall architectural design.
Virtual Veda is basically innovating regular free standing units (FSU) by integrating a biometric sensor. For instance, if a customer passes by a CloseUp bay, the top, middle and bottom sections of the FSU will light up and convey the message, 'Pass Ao, Pass Ao'. The audio branding can also be customized as per the brand and its TG.
"This is the most basic disruption, which holds the customer attention for two seconds by conveying out loud the brand message. And if a customer spends additional two seconds, then there is a greater probability of him or her registering the brand proposition," elaborates Kanchan.
The company is also integrating technology in POPs. Explaining this further, Kanchan says, "We integrate a simple chipset with a PIR sensor that helps brands solve the challenge of driving complementary purchases. For example, if a toothpaste brand wants its customer to purchase its toothbrush and mouthwash also, then when a customer picks up a toothpaste, the senor is alerted and it relays the message, 'Hey! Don't forget to pick me (toothbrush/ mouthwash) up', thereby engaging the customers and encouraging them to try the whole product range."
It's all about data
Data is an indispensable part of any business today and Virtual Veda makes sure to integrate this in its solutions. "We are trying to be disruptive through technology in the retail space by bringing together infrastructure and consumer experience and bridging them with the help of data analytics," says Kanchan.
The company integrates data analytics in every single component that it designs and the analytics are driven from all points of consumer interaction – whether it is a beacon, touchscreen kiosk or a sensor embedded FSU.
As Kanchan says, "Analytics basically include behaviour analytics which are driven by consumer themselves. All the data collected by the FSUs are ported directly to the client, which helps the brand in changing the entire strategy to drive more consumers. If a company is spending INR 300 or 400 crore in POP, I think the client deserves to know whether it is working or not, in terms of the impact on the consumers."
Brand's USP
Talking about the company's USP, Kanchan shares, "Our USP is the synergies we offer, which no one else does. We are a consultant and digital transform specialist who also understand technology and the business need of certain industries. We have 58 clients right now and our approach is to cater to the entire spectrum of marketing. Essentially our focus is on making the retail experience smarter with technology."
The company has an in-house content team with fabrication capability, besides a hardware team with capability to embed screens and enough knowledge to take decisions regarding the usage of media players, the number of ports to be used for an FSU, etc."
Talking about the challenges in this industry, Kanchan opines, "There is no innovation in the entire industry beyond, design and material. Lack of knowledge is a prevailing challenge and so is accessibility, because of the cost, timelines and lack of planning, especially among the unorganised players."
But for Virtual Veda, there is no turning back now, having traversed a fruitful journey in the technology-enabled in-store marketing space.