L'Oreal adds a dash of digital 'wow' to in-store presence
By Retail4Growth Team | February 13, 2019
L'Oreal Paris's new digital end cap installed at HyperCity, Malad in Mumbai, is all about combining technology and shopper engagement to create a distinct presence in the brick and mortar space, finds out Point of Purchase.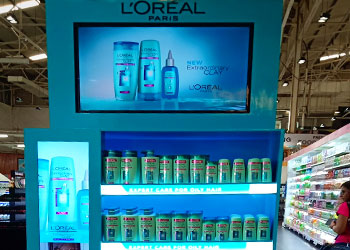 The challenges that FMCG brands face today in brick and mortar retailing are growing in newer directions, thanks to a cluttered selling space, an evolving shopper looking for variety in both product & experience and the emergence of ecommerce platforms. Breaking clutter in the store space means going the extra mile to add a wow factor in shopper engagement. And this is exactly what L'Oreal Paris, a ubiquitous presence in the beauty products market, has done in its latest retail initiative. The brand has installed an end cap with a digital video screen at HyperCity in Malad, Mumbai.
Executed by Spectrum Scan Pvt. Ltd., the idea behind the digital end cap was to enhance shopper experience in the store and add lifestyle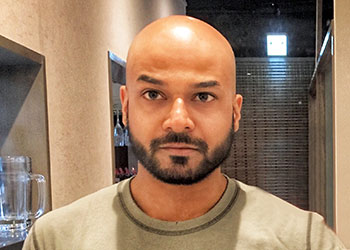 elements to the brick and motor retail space. Says Ankit Singh, Manager Merchandising - L'Oréal Paris, L'Oréal India Pvt Ltd, "The aim was to bring lifestyle experience to brick and motor store by featuring digital video screens in order to create a positive customer experience that is both entertaining and educational. I wanted to design a functional POS asset for modern trade, which is not only a selling unit for L'Oreal Paris products, but which also sells the aspirations and unique experience associated with those products."
Explaining further he says, "Getting attention for our exclusive hair care and hair colour products at the point of sale is crucial to our business. We did not want to do the regular POS, but instead wanted to go for something amazing, a never-before kind of POS asset that would create a WOW factor."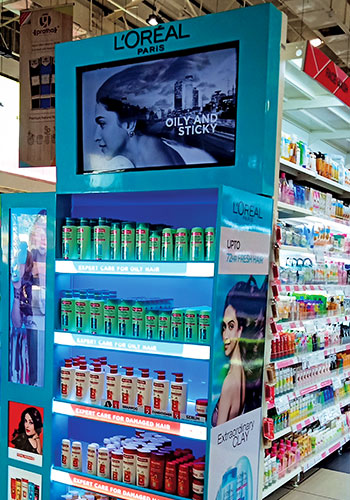 The conceptualisation and design was done by the company's in-house creative team lead by Ankit Singh and one of the main factors to take into account was to integrate the digital screens and design a unit which could be installed on the existing asset in HyperCity, one that was in line with the overall store scheme SOP. Talking about it, Singh says, "It's a new concept for a brick and mortar store and impeccably executed, thanks to our manufacturing supplier Spectrum Scan Pvt. Ltd."
The brief for the POS concept creation was to go beyond an obsolete POS to a digital one, which is versatile and engages the customer. "To design a POS, which is like a living magazine, we change the entire communication every 4-8 weeks," explains Singh.
Elaborating further on the challenges involved in executing the unit he says, "We had to remain true to the core conceptual idea, while keeping up with technology and customer engagement. The screens were imported from China and the unit was made in Mumbai in our vendor's fabrication unit. The asset specifications were to be extremely precise for the screens to fit in perfectly."
The whole initiative of going digital for the POS was driven by the transformation happening in the POS space. As Singh explains, physical retail has to keep pace with the experiential needs of the consumers and their expectations. This means integrating some of the web experience to the shop floor with the use of tech enabled elements such as mirrors that double as video screens, iPads for staff and making use of other smart digital technologies such as electronic price tags.
"L'Oreal being the pioneer in beauty and innovation / technology will keep looking the best in all retail channels and use digital content to design (both entertaining and educational) immersive, interactive experiences where the customer becomes part of the brand," highlights Singh.
Going beyond the HyperCity unit at Malad in Mumbai, the brand now plans to implement 15 more units across various modern trade channels by the end of June'19.