Myntra acquires end-to-end omni-channel platform, 'Pretr'
By Satarupa Chakraborty | August 01, 2018
The acquisition will help strengthen its omni-channel footprint as well as support retailers on their omnichannel journeys.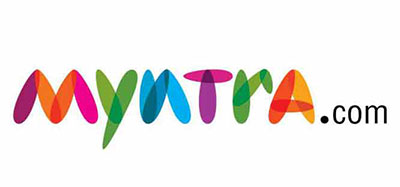 Omni-channel majorMyntra has acquired Pretr, a Mumbai based end-to-end omni-channel platform for retail. This acquisition will enable Myntra to forge omni-channel partnerships with brands on its platform and provide a comprehensive solution to retailers to enhance their own omni-channel journey.
Pretr was founded in 2016 by Bhavik Jhaveri and Ankur Joshi, to transform retail and create new experiences by seamlessly integrating brands' online and offline segments. Its omni-channel suite, deployed at leading retailers in India and the Middle East, provides retailers with solutions for Endless Aisle, order management, client servicing, store analytics and more.
Omni-channel is a key priority for Myntra as it enters its next phase of growth and this acquisition will help strengthen its footprint in this segment. Omni-channel combines the inherent strengths of offline and online retail - the physical store network that serves as customer touch points with the limitless customer reach and convenience of online. With Pretr, a brand's customers on Myntra will have a unified view of the brand's inventory online and offline and will be able to avail value-added services such as same day delivery, click and collect, and return or exchange at the brand's stores. Brands, in turn will be able to increase their sales, improve inventory utilisation and offer richer customer experience across all nodes.
The Pretr Endless Aisle solution will also help retailers increase footfalls at their offline stores and improve in-store conversions. A customer walking into a small format store will now be able to check the brand's entire catalogue, including the stock available in other cities and choose to pick the product later from that store or order it for delivery at their doorstep.
Speaking on the occasion, Ananya Tripathi, Head Category Business and Chief Strategy Officer, Myntra, said, "Omni-channel - one view of inventory and one view of customer irrespective of the channel, will bring the best of offline and online world to customers - the touch and feel experience of offline and the convenience of online. We at Myntra are very bullish about the opportunity to transform the industry by creating a seamless technology and operations backbone agnostic of channel. Through the partnership with Pretr, we are looking to be leaders in this by partnering with 50 strategic brands in the next one year across all their stores and enabling all the Myntra private brand offline stores to deliver the most unique and differentiated experience in the industry to customers."