U.S. Polo to digitize in-store communication
By Satarupa Chakraborty | June 27, 2018
Retailed in India by Arvind Lifestyle, U.S. Polo Assn. will soon digitize their entire in-store communication by changing the static interfaces to digital screens. The digitization will pilot from the brand's Indiranagar, Bangalore outlet, accommodating 10 digital touchpoints in 4000 sq ft space.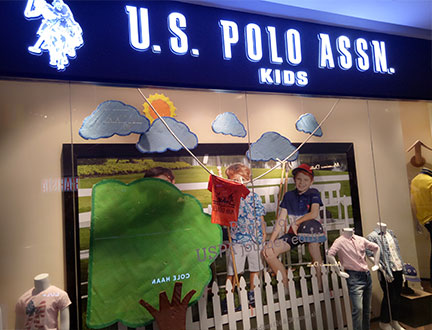 American apparel brand U.S. Polo Assn., retailed in India by Arvind Lifestyle, will soon digitize their in-store communications. Currently viewed through static in-store signages, the brand's communications, campaigns and promotions will soon be showcased via digital screens.
The in-store digitization will start from August this year piloted at US Polo's premium outlet at Indiranagar, Bangalore. The store, spanning across 4000 sq ft, will have around 10 digital touchpoints at the store. After the pilot rollout, the brand will incorporate the same experience, in top 25 stores, where the number of screens will vary according to store sizes. Bangalore-based Creative Sourcz is executing the work by sourcing the digital elements for the brand mostly from China. U.S. Polo currently has 300 EBO doors across India.
It is also noteworthy that Arvind Brand has recently revived its unique fusion brand for men, True Blue. With around 3 stores in Bangalore, Mumbai and Chandigarh, True Blue will add 7-8 new doors by this year, along with expanding its MBO presence through Shoppers Stop and Iconic.