U&US Design Studio: Co-creating homes with experiential tech
By Disha Baruah | May 15, 2018
U&US Design Studio offers an experiential feel to customers by collaborating with an array of expert interior designers to build their dream home interiors. The theme of this model is co-creation. It follows the "shop the look" concept – what the customers see is what they get.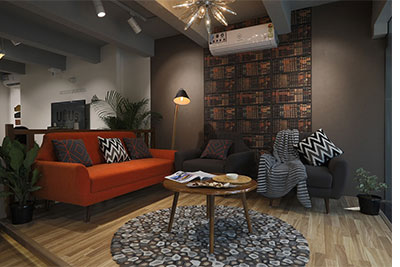 U&US Design Studio by Godrej in Bangalore has introduced a new concept with a small format that gives a lot of variety. Customers are looking for variety nowadays. With some valuable research and lots of insights, U&US identified some of the compelling challenges faced by consumers.
For the consumers, right from buying a home to appointing a designer or a carpenter, there are umpteen hassles and uncertainty because of lack of certified service providers. On the whole, managing the entire project can be a huge issue. After thorough research, U&US came up with a concept that is geared at making home designing easier for the customers.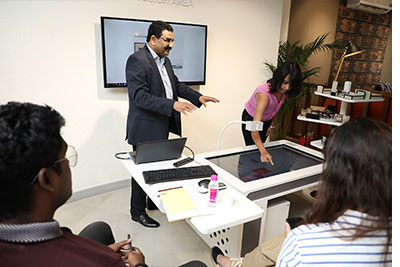 A careful study of both the demand and supply in this industry was done after which a model that can support the entire initiative of co-creating a home for the customers was introduced. The theme of this model is co-creation. The design, the execution and service is provided by U&US Design Studio.
Mr Manoj Rathi, AVP and head of U&US Design Store said, "People want choice, and the industry is doing different things to give the people the beauty of choice. Bringing together carpenters and interior designers makes a brilliant combination. We are focused on the customers and everything is available at one place for their convenience. They don't have to go to 10 different places to get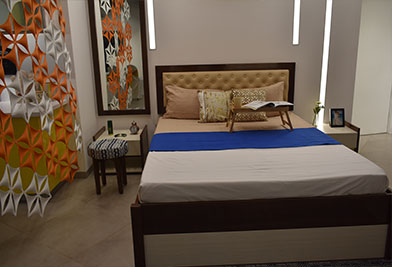 appliances and furniture and then search for a carpenter. Technology is used in a big way to get the customers involved in designing their own homes. It is a business of customization."
The studio has digital stations where a customer can easily participate and create his/her own layout and give suggestions on the colours and designs. The entire co-creation is digitized so that the customers can participate in the making of their home.
All the technologies used by U&US are patented. From the use of a colour visualizer to the virtual reality experience, they allow customers to visualize their home and see exactly what it will look like once the project is complete.
The Virtual Reality not only allows the customers to see how their homes will look like but also allows them to see if something amiss. For instance, if a piece of furniture or a drawer in a cupboard is not in place, it can be realigned or moved with the help of this technology.
U&US' studio count is expected to go up to 50 and it is expecting a turnover of INR1000 crores by the year 2022. Significant amount of the spending will be geared towards planning, new branding and digital promotions. Since U&US uses technology in a big way, they plan to spend more on digitalizing. The age group of their customers is mostly 35-40 years and their income bracket is 20-50 lakhs. Their next store will come up in Pune.
"We ensure hassle free solutions. It is a team work between the customers and the staff at U&US design studio," adds Manoj