Vajor to bring in-store infometrics to map consumer movements
By Satarupa Chakraborty | May 02, 2018
Vajor will soon implement in-store info-metrics to map consumer movement and tech firm Retail Pro will assist the brand to bring this tool to stores. Vajor will also conduct in-store activities to connect more with customers.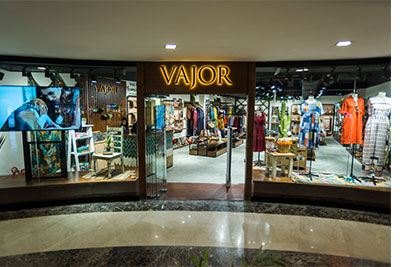 Omni-channel retailer, who has recently started their brick-and-mortar journey through three stores in Pune, Chennai and Delhi, will soon bring info-metrics to map consumer movement within physical stores. Tech firm Retail Pro is assisting the retailer in bringing the tech tool to their stores.
In an exclusive chat with Retail4growth, Ena Bansal, Head-Marketing, Vajor, explained, "Embarking on offline retail journey, we attempt to stop treating our customers as either online or offline ones. As we would like both these channels to be in line and extremely interactive, we will soon start services like pick-up and delivery through both the channels. We have invested good amount in bringing info-metrics to the store, which will help us understand the customer movement within the store spaces. What we believe in is building communities within our customer base, therefore, there's a long line-up of in-store activities for this year."
Vajor's Delhi flagship has digital touchpoints in three interfaces – video screen on window, campaign screen on the story wall and screen to access Vajor's website in the store.