Van Heusen Active elevates fitness quotient in store
By Retail4Growth Team | April 27, 2021
Van Heusen Active recently opened its first exclusive store at Infiniti Malad, Mumbai, where the VM is all about fitness and active lifestyle.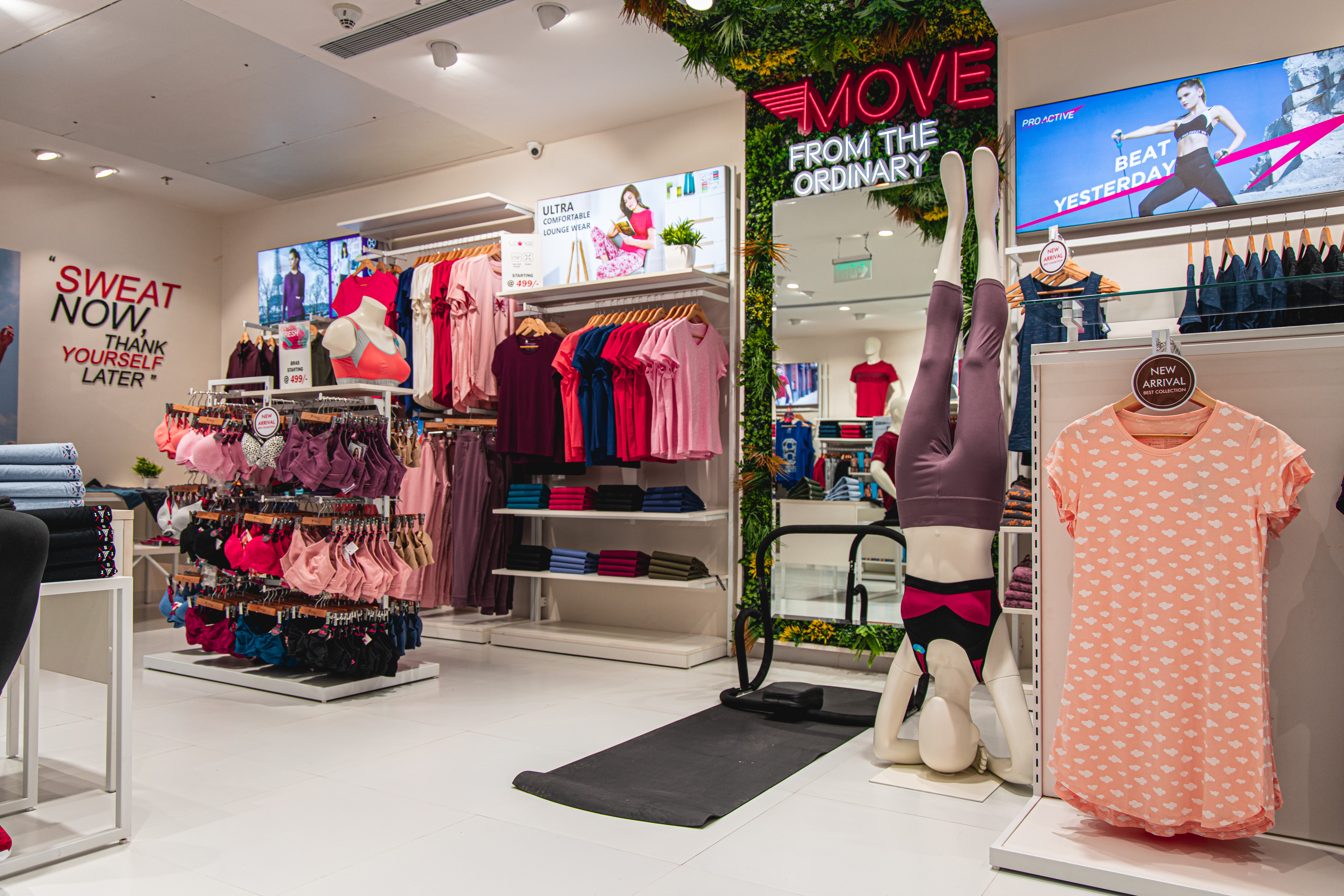 Van Heusen Active, a sub-brand of Van Heusen Innerwear, recently opened its first exclusive store at Infiniti Mall in Malad, Mumbai, with plans to open 5 more exclusive stores across the country in the next one and a half months and a total of 50 stores during this financial year. The Van Heusen Active retail stores will offer an extensive range of products in the athleisure category for both fitness & travel, aimed at people seeking an active lifestyle.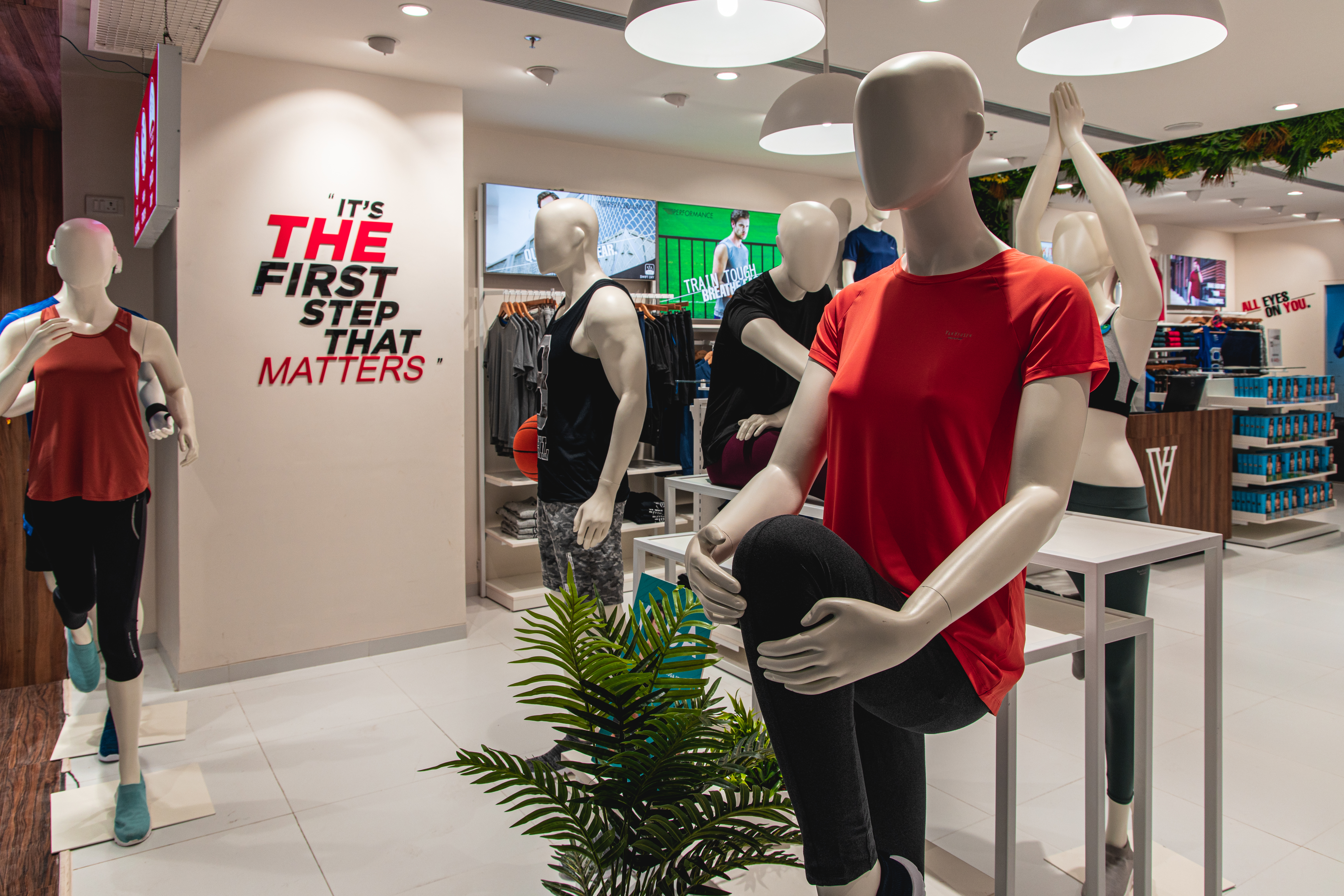 The VM at the Van Heusen Active stores essentially resonate with the product proposition - comfortable, chic, fashionable, premium but affordable, functional - and combines it with a great product experience.
The 1050 sq ft first Van Heusen Active store at Infinity Malad is in line with the overall brand narrative. The store follows the concept of Biophilic Design, bringing out an outdoorsy feel and highlighting the connect with Nature to improve health and well being. The basic idea is to drive the relevant imagery and let the customer experience product superiority.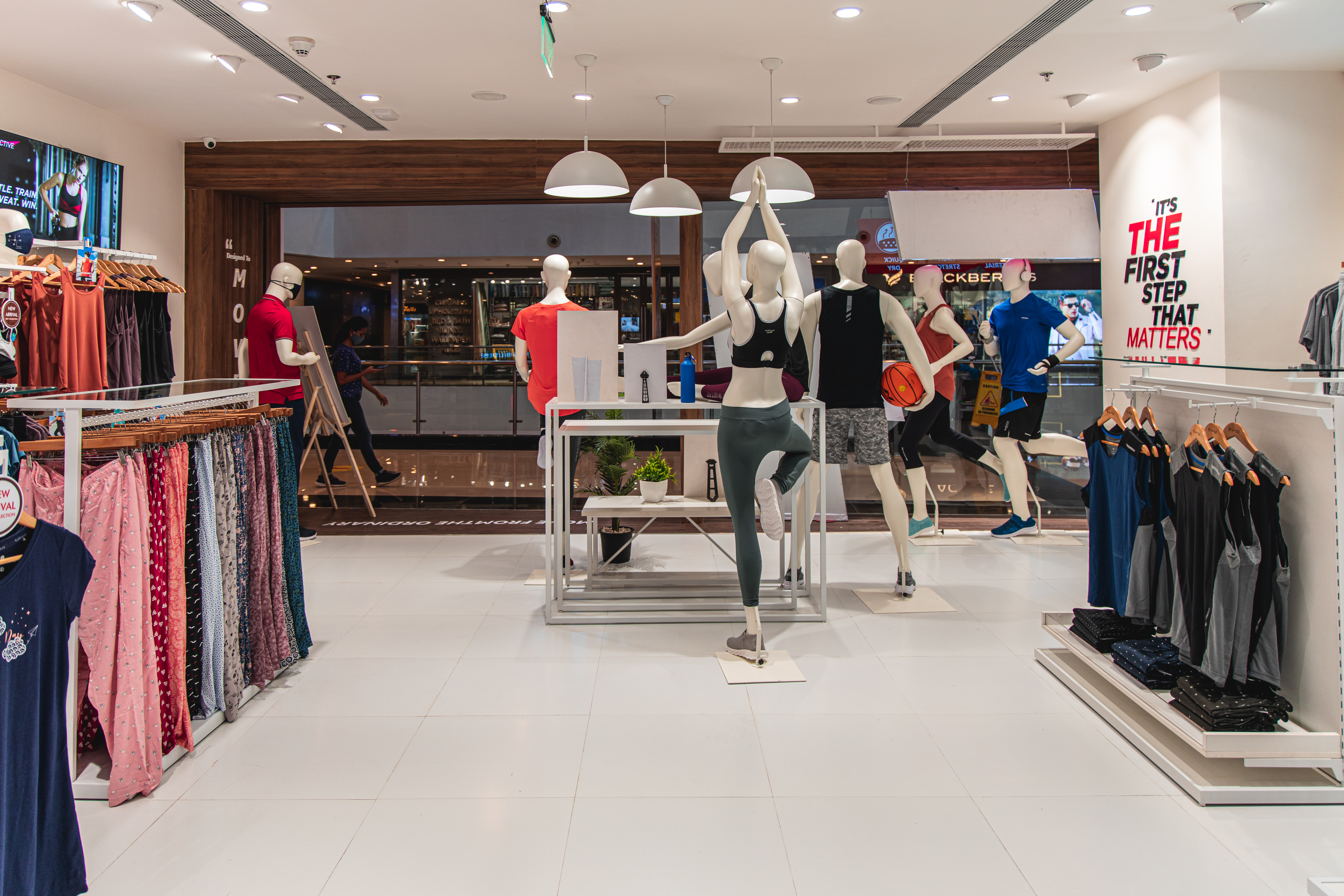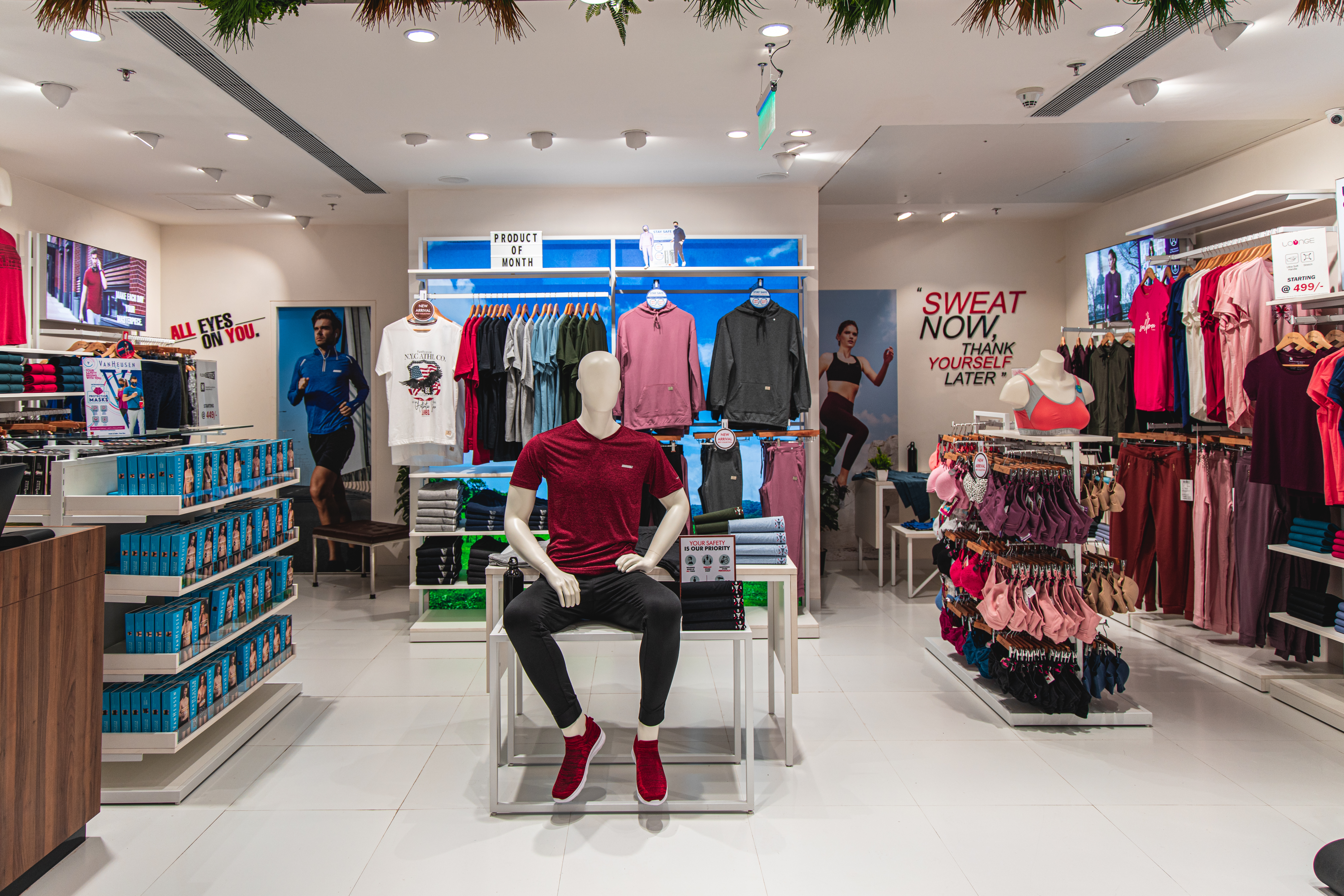 The whole store experience is divided into aspects such as 'Attract', 'Decompress', 'Interact', 'Engage', etc. Accordingly, relevant elements are added to enhance each aspect. For example, additional lights on the boundary of the facade, windows, and mannequins striking the right poses, are meant to raise the 'attract' quotient; while backlit visuals on wall elevations, cross merchandising and experience zones are meant to increase engagement and interactivity.
The entire end to end work was done in-house in 1.5 months.
Credits
Concept & Design – Divya Krishna
Fixtures – Slott Wall Fixtures Pvt. Ltd.
Projects team (Inhouse)– Yatin Chauhan
Projects execution – DSC Interiors
Lighting – Gardler Lighting
VM Execution – Radha Krishna
VM Signage & Instore - Adventure Innovative Solutions
USP – End to end work was done in 1.5 months, entirely done inhouse.