End of season sales may start early this year
By Chaitanya Muppala | November 25, 2016
Demonetisation, early winter may force retailers to advance discount period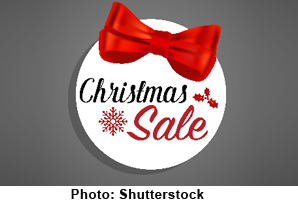 End of season sales could start just before Christmas this year. Typically, they start in the first or second week of January, when the New Year season ends.

But this year since winter has started early in north India and demonetisation had affected two weeks of sales, most fashion retailers could advance their discounted sales, said the head of a mall in Delhi who did not wish to be named.

Most retailers have seen a 20-25% decline in sales in the fortnight after demonetisation and some even witnessed up to 40% declines. But most retailers said their sales had stabilised. According to industry sources, retailers dealing in marriage merchandise are facing flat growth due to demonetisation.

"Winter has set in early in Delhi this year. So early discounted sales will help in improving the buzz for malls," said Pushpa Bector, executive vice-president and head, premium malls, at DLF Utilities.

New Year is a crucial period for retailers when they sell full-priced merchandise and offering discounts will hurt their margins. Bector said retail groups would take a call on how many days of discounted sales they would offer. "Last year also some advanced discounted sales," she said. Bector said hypermarket sales had seen a jump of 40% as shoppers had migrated from local kiranas to hypermarkets.

Rajneesh Mahajan, executive director at the Raheja-owned Inorbit Malls, said brands could also offer discounts and gifts during the season to boost sales. "During Diwali some retailers offered discounts and gifts," he said.

Kishore Biyani Central plans a one-day sale in which it will offer 50% off on 50 brands and 1,000 new styles. Sanjay Lalbhai, chairman and managing director of Arvind, which retails Flying Machine and US Polo, said, "We have not decided yet. It depends on how sales pan out and what steps others take." Some brands Arvind sells have taken a hit due to demonetisation and others have not felt an impact. A Zara spokesperson said it would follow its global sale calendar.