Lexus Design Award India winners & students felicitated at Pune Design Festival
By Retail4Growth Team | January 17, 2019
Over 550 Indian designers showcased socially responsible solutions as part of LDAI and the contest for students drew over 260 entries from more than 30 different design schools across India.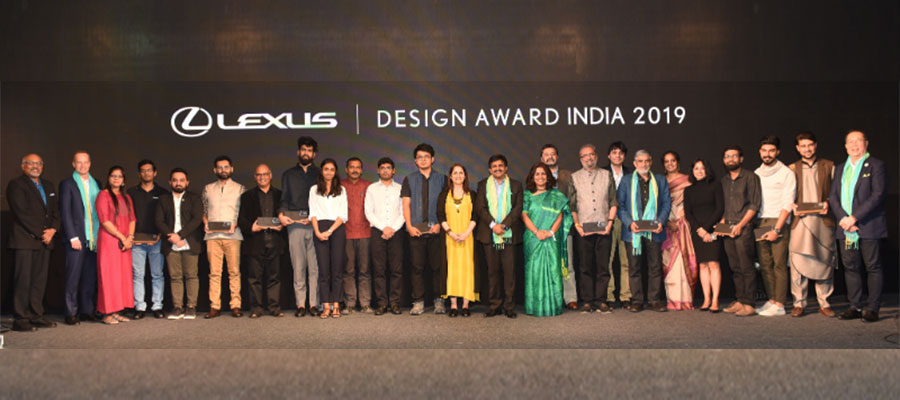 Lexus India has announced the winners of the second Lexus Design Award India (LDAI). The company handed out the awards across 12 categories, besides the Jury's Choice Award, having received 557 entries. The award ceremony was held at the Pune Design Festival (PDF) 2019, which is in its 13th edition and is organized by the Association of Designers of India Pune Chapter (ADI), a not-for-profit society representing the best of the Indian Design community.

As part of the festival, practicing designers and design professionals meet to celebrate design, understand its impact and learn from stories of design change agents across all disciplines.
LDAI 2019 was judged by a panel of design industry luminaries, chaired by Ashish Deshpande. Lexus India announced the call for entries in September 2018. Winners from 12 categories and the Jury's Choice Award received Lexus Design Award India trophies designed specially by Michael Foley, and the winning works will be promoted by Lexus India on digital media and at the Lexus Guest Experience Centers.
The winners of the Open and Student categories from the Lexus Design Award India 2019 will also be invited to the Lexus Design Event at the Milan Design Week 2019, the company said in a statement.
"We brought the Lexus Design Award to India in 2018 because India possesses an incredible depth of design talent, and we wanted to give these designers an opportunity to exhibit their skills. The range of entries and the sheer imagination, skill and focus evident in each one of them has been impressive. We are excited about the future of design in India and are committed to helping expand the country's design capabilities," said P.B. Venugopal, President, Lexus India.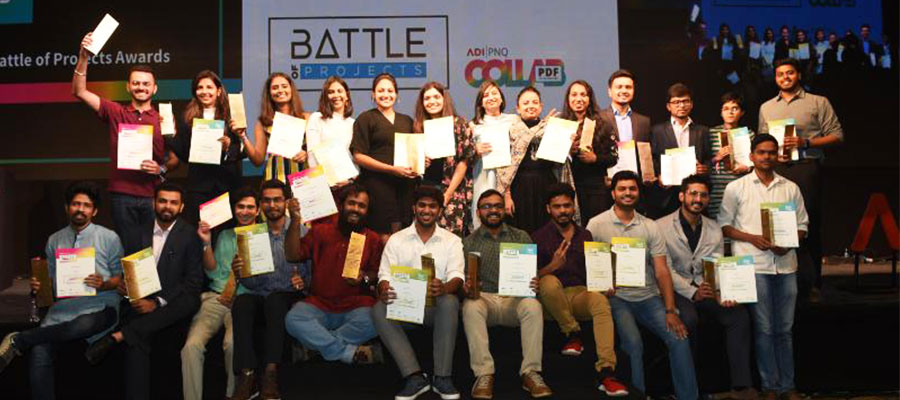 With the theme 'Design for a Better Tomorrow', LDAI 2019 was open to emerging designers, both professional and students and has been crafted to recognize and reward excellence in design, craftsmanship, and innovative technology.
"The Lexus brand is built on great design that guarantees comfort, luxury, safety and sustainability. Our commitment to responsible design permeates every aspect of our work and the Lexus Design Award India is our way of ensuring the legacy of design with a purpose, is carried forward by a new generation of designers. We are extremely pleased with the response to the awards and impressed with the quality of entries. We look forward to encouraging designers, and providing the right atmosphere for responsible design in India," said N Raja, Chairman, Lexus India.
As part of the design festival the ADI also organizes the Battle of Projects, the annual international Design Student competition. This Design Excellence Award promotes exceptional talent showcased through the academic projects of the design students. The winning students received a specially designed trophy and a citation at a glittering award ceremony in the recently concluded Pune Design Festival 2019 from eminent persons from the design industry.
The competition attracted over 260 entries from more than 30 different design schools from all across India. It was held in 7 categories – Industrial, Graphics, User Interaction, Craft, Transportation, Experiential Space and Lifestyle Product Design. The entries were evaluated by a Jury panel consisting of eminent design industry experts including Pankaj Jhunja, Tata Motors, Dr Dinesh Katre, CDAC, Hemant Suthar, Fractal Inc, Sandeep Thombre, Tata Elexi , Gitika Goyal, Michael Foley and Manu Nilekandhan.
The winning students were from National Institute of Design, Ahmedabad & Vijaywada, MIT Institute of Design, Pune, Ajinkya DY Patil University, Pune, Pearl Academy, Mumbai & Noida. The winning entries saw innovative, futuristic and well thought out concepts visualized by the students across all categories.
Similar News
The 11th edition of VM&RD Awards officially opens for entries across 22 categories in retail design and visual merchandising. The Award Show is scheduled for March 15, 2019 at Bombay Convention & Exhibition Centre, Goregaon, Mumbai.
Angela Gearhart, VP, Brand Experience, Sleep Number, will join a panel discussion to speak on "Digital to Physical - The impact of social selling, remote inventory and customization…is it still a store?" at In-Store Asia 2019
Scott Christopher Devine, Senior VP of Visual Presentation at Macy's, will be joining Roya Sullivan, National Window Director, to speak on the magnificence of Macy's holiday window at In-Store Asia, 2019.
Watasale's CEO Subhash S will be speaking on the availability and scalability of top-notch technology at In-Store Asia, 2019.
The industry leader will be sharing his views on 'Retail Fixture Trends 2019' at In-Store Asia, 2019