Kraus Jeans installs AR device at their GIP Noida store
By Satarupa Chakraborty | October 27, 2018
Developed and installed by Virtu AR, the device can function as store directory, signage screen and run the campaign/brand content, while also acting as a virtual trial room.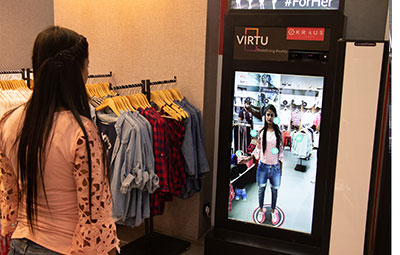 Denim and casual brand Kraus Jeans has recently updated their in-store technological interface by installing Augmented Reality-based device, Vivid, at their store at Great India Place Mall, Noida. This is assumed to be the brand's trial-and-test for the first time with some AR gear, which will be taken to other stores. Developed and installed by Delhi-based tech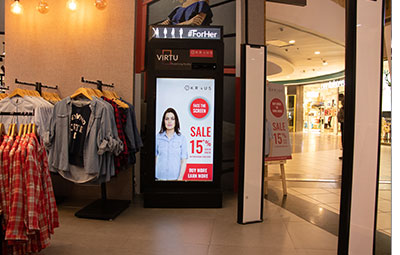 agency Virtu AR, the device is view-able from outside the store itself.
Installing the device, Abhinav Gupta, BD Manager – Virtu AR, shared with Retail4Growth, "Vivid is an augmented reality-based new-gen device for the purpose of brand engagement. This single screen acts as a store directory, signage screen and runs the brand advertisements/ campaigns etc. While engaging with the walk-in shoppers as well as the onlookers, the device is also equipped to act a virtual try-on device. Vivid is a great device to engage the customer directly with your brand and leave a lasting mark on the user.
Similar News
U and Us Design Studio is the first exclusive flagship store by Godrej with a rebranded look and feel. The space uses augmented reality, offering customers a real life experience of spaces they configure and create.
Two new apps for Tango released at CES but with limited reach
Adidas Originals, slated to add one more store at Delhi's Promenade Mall, will bring Hyper Reality Experience as part of the brand's constant trials with technology for activations and shopper engagements.
The tech firm, which has already been in 2D virtual try-on, is slated to bring 3D technology in the portfolio to offer more recommendations on shapes and sizes of human bodies while trying merchandise