Singtel's first 24-hour pop-up store features a live bot
By Retail4Growth Team | June 07, 2019
Spread across 45 sqmt, the brand's first unmanned pop-store in Singapore can be easily transported and reconfigured to fit different spaces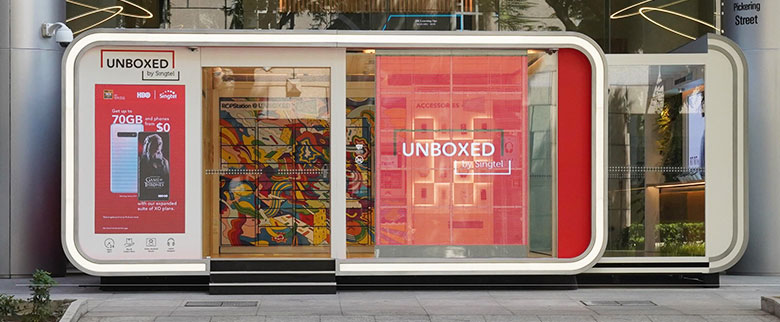 Singapore-based telecommunication company Singtel has recently unboxed an unmanned 24/7 pop-up store designed to introduce customers to a new retail experience featuring the convenience of digital technology in a friendly-store environment.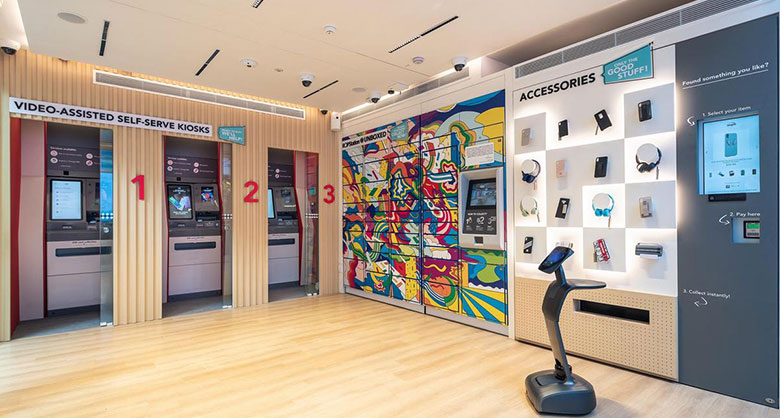 In a first for Singapore, customers can consult with a roving live bot, which is powered by facial recognition technology, to receive personalised recommendations; try out phones; conveniently sign up for mobile plans at video-assisted self-serve kiosks; and immediately collect their purchased devices from the in-store POPStation. Additionally, customers can browse and buy popular accessories such as headphones, phone cases, power banks and contract-free handsets. They can also make bill payments, top up prepaid cards and Dash wallets, and get instant SIM card replacements.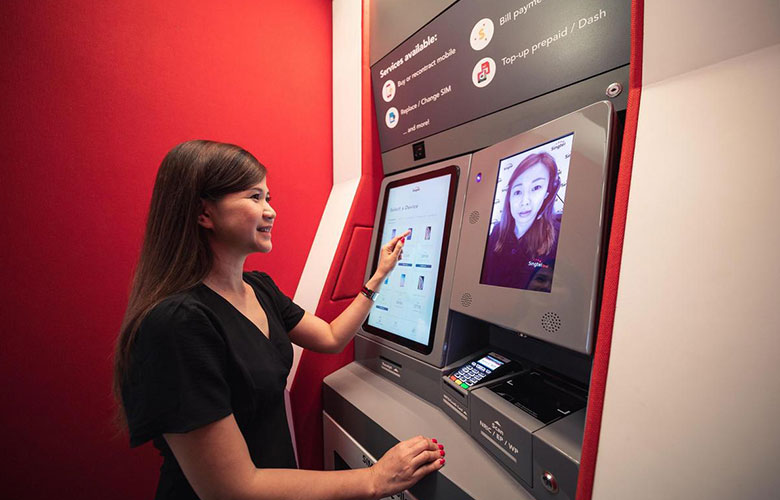 Currently based in the CBD at 20 Pickering Street, the pop-up store is modular and movable. Measuring 45 square metres when fully extended, it can be easily transported and reconfigured to fit different spaces. The store will move to a new location every few months to serve customers at high-traffic areas such as transport hubs and school campuses.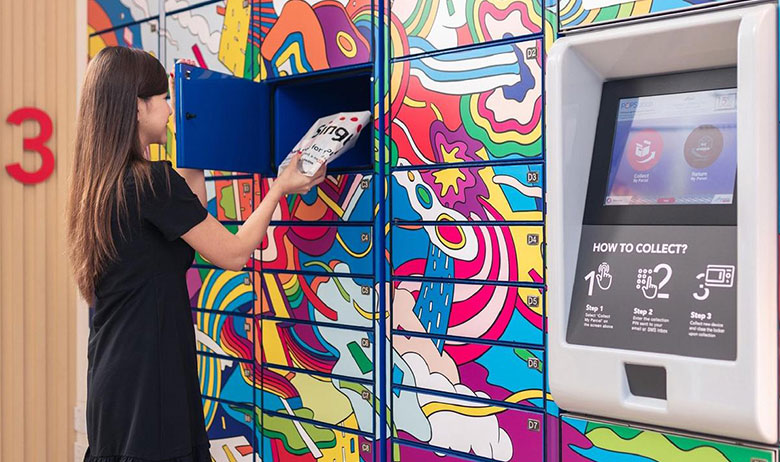 "The future of retail is here and now. Our digital transformation integrates online and offline customer touchpoints to deliver fresh and fuss-free buying experiences to consumers. UNBOXED fulfils the needs of today's consumer and provides a peek into the next-generation of retail – fast, instant, convenient and experiential," said Yuen Kuan Moon, CEO of Consumer Singapore at Singtel.
Co-created by Singtel staff, NCS and SingPost, security for the store is provided by NCS which developed a round-the-clock security platform called Sentinel while the POPStation lockers are prefilled with devices and replenished daily using SingPost's Last Mile Platform ("LaMP").
Similar News
These pods, which are modular spaces that interact with their environment, mimic the retro-futurism of the Pre-Fall 2019 ready-to-wear collection, exhibited alongside the accessories.
Designed by US-born, Paris-based architect Eric Carlson, the brand's new 800 sqm store in Venice evokes palatial grandeur and combines tradition with modernity.