Studds' new store rides high on D'Art's tech integration
By Satarupa Chakraborty | April 08, 2019
D'Art crafts various tech touchpoints for helmet brand Studds's first CoCo store format.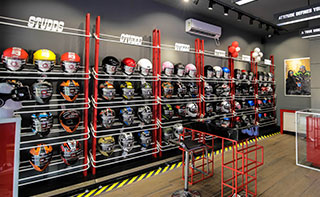 Helmet manufacturing brand Studds has recently brought various tech touchpoints at their new format first CoCo store in Dehradun. The 600 sq ft (approx.) store features a few major tech touchpoints – LED Display, Virtual Reality for brand and product USP association, Interactive Display Table for consumers to understand brand positioning, virtual reality to speak about brand and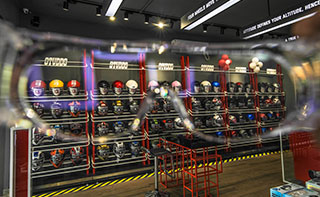 product USP, digital interface that will cut down SKUs stocking Vs display etc.
Executing the project, Syed Shahnawaz Zaidi, Founder, D'Art, explained, "To create Studds Concept design, we launched a research of three cities – Pune, Mumbai and Bangalore. We found out various facts about helmet retailing, store space, display management,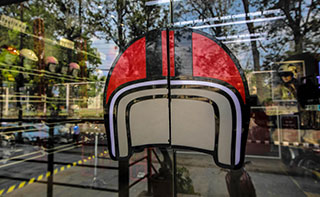 educating customers, in-store shopper journey and customer behavior. We have realized that very little is done towards catching eyeballs, conversion and SKU management. We derived that the experiential retail journey for a helmet brand can best be curated through digital touchpoints."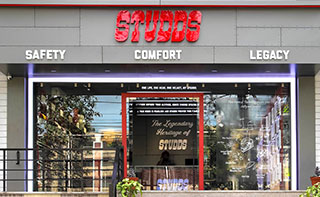 Studds will take this format in both CoFo and FoCo models across the country.
Read the full story/research behind the design project in the May 2019 edition of VM&RD.
Similar News
Virtu's AR's screen, Vivid, works as a virtual trial room and helps in brand promotion & footfall mapping.
Developed and installed by Virtu AR, the device can function as store directory, signage screen and run the campaign/brand content, while also acting as a virtual trial room.